Still more Mongolia
Posted on 2007.02.16 at 21:03
What can I say? It's a very photogenic country.
A motorcycle and a ger. Pretty self-explanatory. This was at the second place we spent the night at.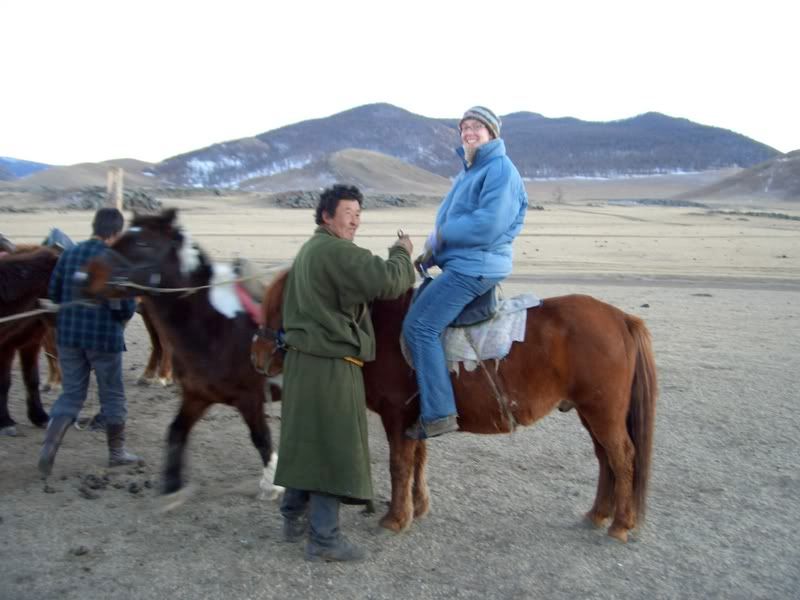 Erin and her horse, Ginger Snap, with our horse guide. See what I mean about Mongolian horses? How the hell did they conquer pretty much all of Asia and a good chunk of Europe with these little guys?
Parissa and her horse. I've forgotten what she named hers, and I neglected to write it down in my journal.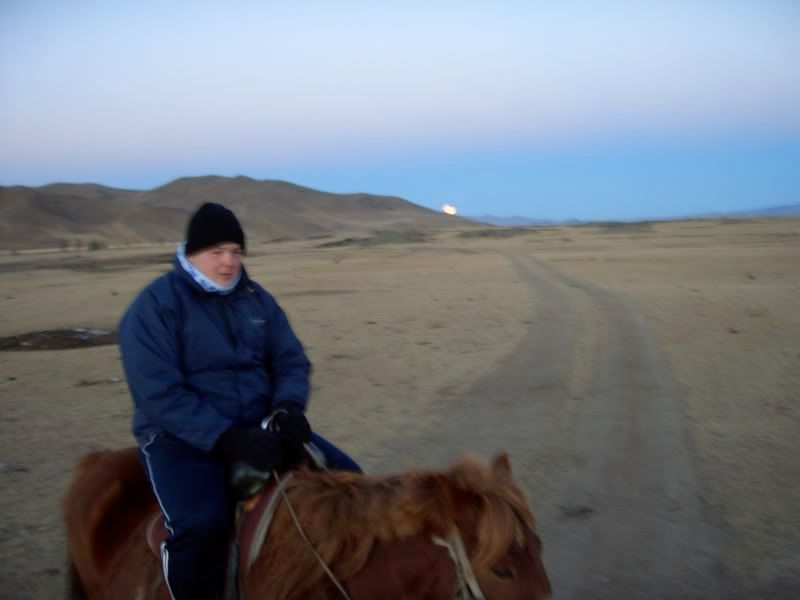 Our other trek buddy, Sander. He was Dutch, and a very strange bedfellow. He named his horse The Flying Dutchman. That odd blur on the horizon is the last bit of the sun going down.
And here I am on my horse, King Size (named after the king size chocolate bars that we greedily stocked up on before the trek). I learned that it was very, very difficult to take decent pictures from a horse, let alone a self-portrait like this one.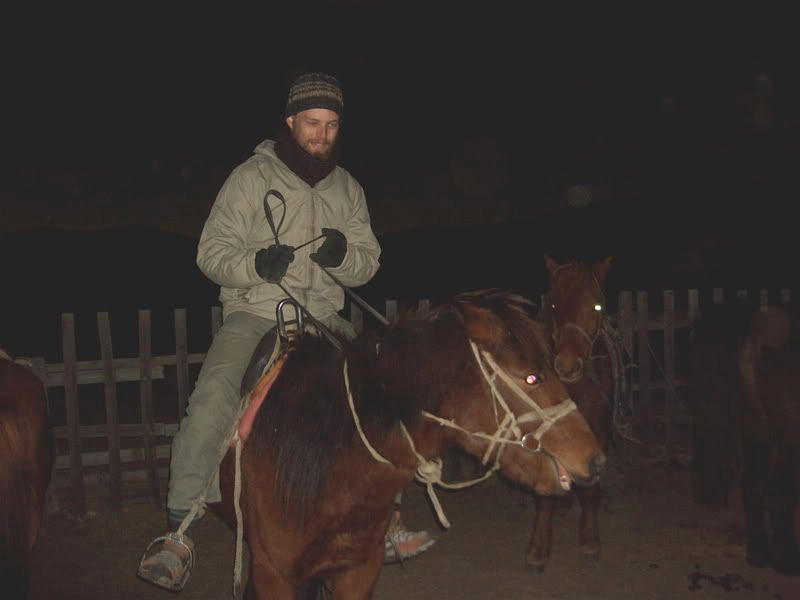 A better shot of King Size. As much as we liked our horses, the feeling was not mutual.
This is the stuff of country music. I can almost hear "Home on the Range."
This was inside our ger. The interiors were elaborately decorated and painted in such vibrant colours. This is the central support pole and an opening in the roof.
The morning after the horse riding, we wandered over to this completely frozen waterfall. Crazy!
This is the frozen river leading to the frozen waterfall.
I think I can make one more Mongolia post before we get to Russia.....