New Mongolia pics!
Posted on 2007.02.11 at 02:08
Damn, I'm really falling behind on these pictures. But never fear, more Mongolia is here!
This is the door of the family that hosted us (in a separate ger) on our first night of our trek. Most of the ger doors were quite elaborate.
And this is the ger that we stayed in, where Guy Fawkes met his fiery end. Those gers got pretty damn cold once we fell asleep and the fire went out.
The walls of Karakhorum, the old capital of the Mongolian empire under the great khans. Everything there now, including the walls, are more recent. The old capital was completely razed when the Chinese finally had their revenge on the Mongolians in the late 14th century. We didn't get to take any pictures of the Buddhist monastery inside of these walls as they were charging an absurd amount of money to take pictures in there, so this is it.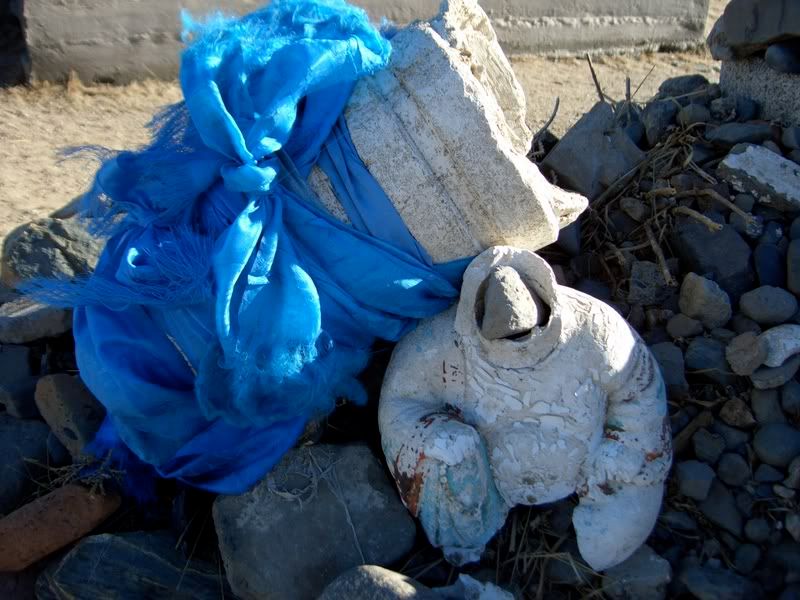 Rubble outside of Karakhorum.
A mysterious bone yard behind the Karakhorum complex. There was a small hill completely strewn with animal bones. I have no idea how they got there.
An animal skull, facing toward the rear of the Karakhorum comlex.
This turtle statue is one of the few remnants of the original Karakhorum settlement. This marked the opening boundary of the city. We had to search far and wide for this. I had read about it, but our driver swore he didn't know anything about it....he lied!
This is our completely crazy driver contemplating driving through a very wild and deep river. The person on the right is Parissa, one of our trek buddies, suggesting that it might be safer to drive further to the left and go through a more shallow part of the river. Luckily for us, common sense prevailed. God, that driver was crazy.
This one's for my sister, Christa. Mongolian sheep! I saw them walking along that river that we almost died in and knew that Christa would kill me if I didn't get a picture of them. I tried to get closer to them, but the rams looked like they were about to charge me, so this was the best I could do.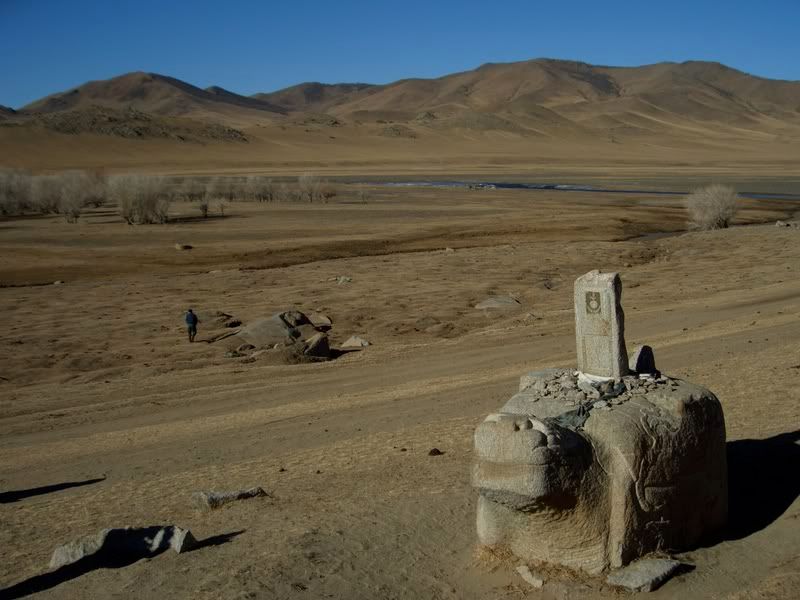 Another turtle. This one marks the outer boundary of the old Karakhorum territory.
Lots more of Mongolia to show before we get to Russia.....