Finally made it to Mongolia
Posted on 2007.01.28 at 15:19
Our intrepid little Soviet-made truck that took us all over Mongolia. Roads? Who needs roads?
On the train somewhere in China. This train ride wasn't too bad. You might recall that we shared our cabin with a Mongolian couple that spoke English.
At the Chinese-Mongolian border, we had to stop so the wheels on the trains could be changed. That took forever. This was in the area where they took off the wheels. We stayed on board for the whole process, us and all of the other foreigners who didn't know that you can get off the train and stretch for a bit. Note how filthy the window is.
This was at some crazy Sahara-esque sand dune in the middle of more rocky terrain in Mongolia. This was on the first day of our trek through the wilds of Mongolia. Note the first appearance of our cheap, Hong Kong jackets. They would soon became the bane of our existance when they started to fall apart.
Erin and one of our traveling companions, Parissa.
This is a Buddhist shrine for travelers. Passing travelers stop and add rocks to the pile. Every time we passed one of these shrines, no matter how small, how driver would honk to show his respect.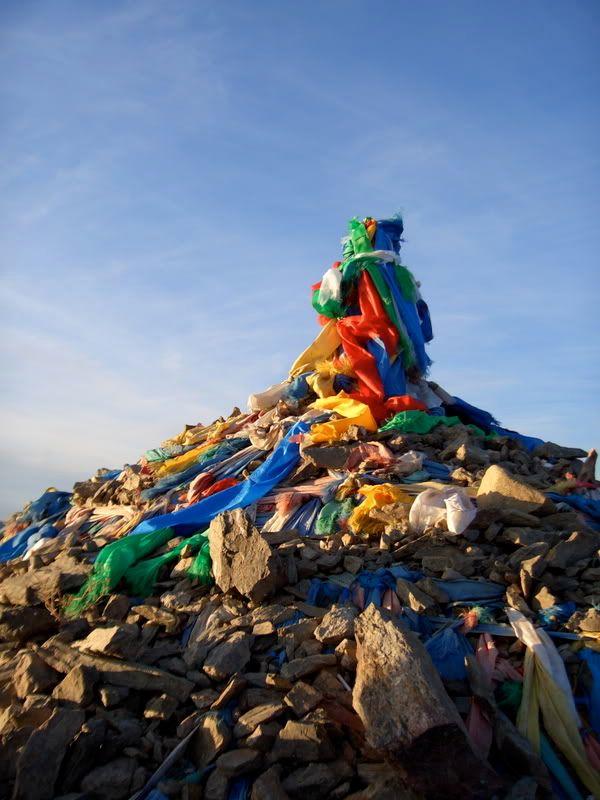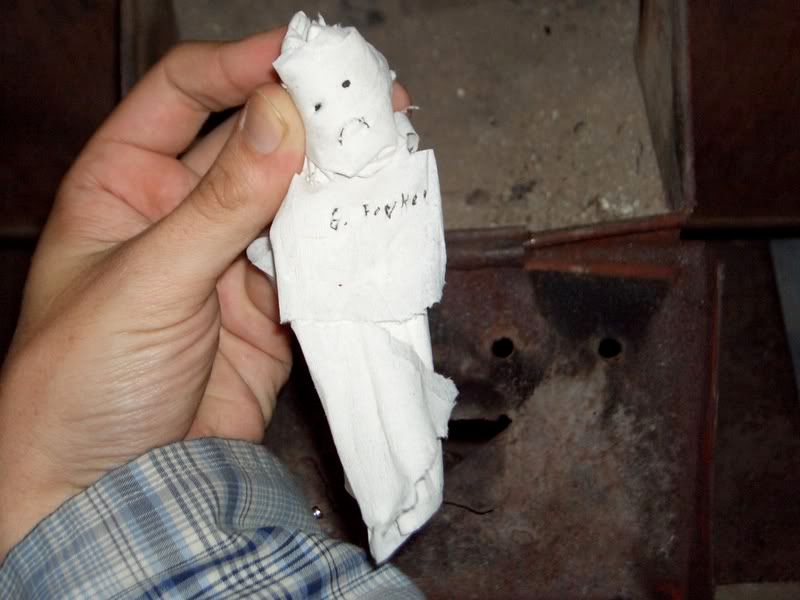 Guy Fawkes Day in a ger somewhere in Mongolia! Guy doesn't look too happy about the spreading of his least favourite holiday to the steppes of Mongolia.
Poor Guy is about to meet his fiery end.
Next up, lots more pictures of Mongolia and the places we stayed at, etc.