The Forbidden City
Posted on 2007.01.21 at 14:49
As a lot of the majestic buildings were under scaffolding, we took a lot of pictures of the little details, like this ferocious guy.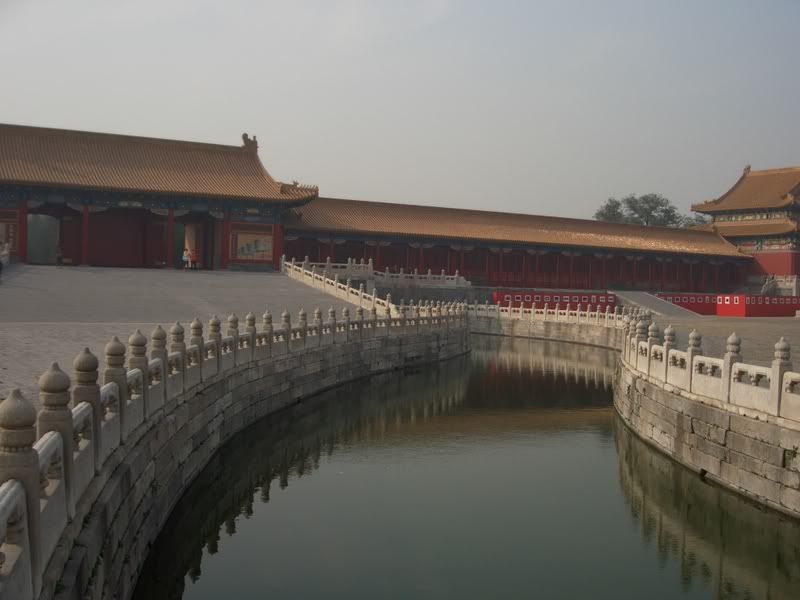 The mini-river in the outer complex.
There were lots of tiered structures festooned with intricate stone carvings.
A detail from one of the many doors.
Gotta like this guy.
This was in the garden, where the emperor frolicked with his many concubines.
Also in the garden.
There were so many different complexes. If you wandered away from the main, open areas, you'd quickly get lost in a maze of alleys like this one, all leading to different courtyards and various buildings. Everything that the imperial family and their many hangers-on was located somewhere in the labyrinth.
Next up, Mongolia!